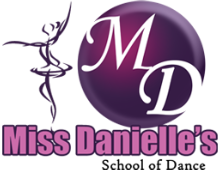 We are now in our 25th year of operation, teaching Tap, Jazz, Ballet, Hip Hop and Pointe dancing to ages 3 to adult!

We pride ourselves on an affordable, quality and fun dance education for all children who show an interest in dance and we look forward to building self-esteem, confidence and a love for the arts in all children. We offer a convenient schedule, affordable pricing for everyone, and we operate like a regular school year!

We offer dance instruction in a friendly, non-competitive & fun atmosphere! The dancers definitely learn how to dance here, but they have fun while they do it. We are a 'feel good' studio!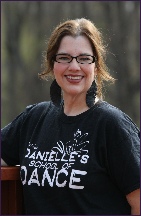 Miss Danielle
Owner/Instructor
Now in her 25th year as the sole owner of Miss Danielle's School of Dance, Miss Danielle started dancing at the age of 4 with Edwina Wright in Saginaw. She moved around to various studios in the Saginaw area such as Bohaty's, Catcon, McCarger & landing & staying at Curtis Dance Center with Nelson Curtis. Danielle started teaching the pre-school class for Nelson when she was a sophomore in High School. That is when she discovered her love of teaching dance. Miss Danielle took on more classes the following year & so her teaching career took off.

A Hemlock High School graduate, Miss Danielle then went on to receive her Associates Degree from Delta College in Arts & Sciences. She then attended the Pharmacy Program at Ferris State University. But her love for dance brought her home the next year when she saw an opportunity to open a dance studio in Freeland.

Miss Danielle has also had the opportunity through the years to learn in cities such as Chicago, Detroit & Las Vegas from such greats as Frank Hachett, Patsy Swayze, Gregory Hines, Paula Abdul & Gus Giradano.

Miss Danielle is looking forward to many more years at her studio in Freeland, giving a quality dance education in a friendly & relaxed atmosphere.


Dancewear
· Dancewear – any color, any style (Leotard, Unitard, Workout Pants, etc.)
· Tights (optional, though strongly recommended for young dancers and Pointe students) – any color, any style.

*NOTE: Most dancewear & shoes can be purchased at the studio! If we do not have something IN STOCK, we can order it & have a pretty fast turnaround time!

Dance Shoes
· Black Tap (all Tap)
· Pink Ballet (all Ballet students up to age 11)
· Black Jazz (all Jazz)
· Suntan Lyrical Sandals (all Ballet ages 11 & up)
· Black Hip Hop Sneakers (all Hip Hop)
· Pink or European Pink Pointe shoes (all Pointe)


A SPECIAL THANKS TO ALL OF OUR HARD WORKING TEACHERS & ASSISTANT TEACHERS!!!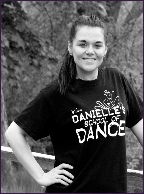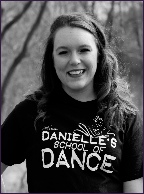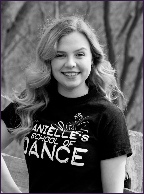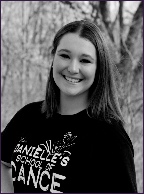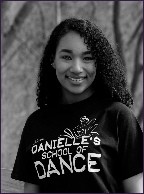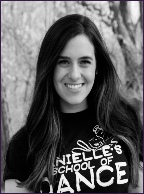 • Prices for classes are per month and payments are due the first class of each month.
• Per month price is regardless if there is 1, 2, 3, 4 or 5 classes in that month, and regardless if there are snow days or holiday breaks.
• MAKE-UP DAYS may be offered for excessive snow days or lack of classes in a month but may be on a night different than your normal dance day.
• Classes meet once a week and dance sessions run a complete school year, September to June. Good attendance is required.
• There is a $40.00 per family Recital Fee due by April 1st. This fee helps offset the cost of the dance recital (theater rental, props, staffing, etc.) and also helps keep your monthly class prices lower. Many other studios charge more for classes AND charge up to $125 per student for a recital fee.
• Costume Deposits are recommended in September, October & November, with your total remaining costume balance due no later than December 1st. Costumes typically run $65-$75 per costume. You can see on the schedule how many costumes your dancer(s) will need. Costume deposits can be any amount you choose, we just don't want you to get stuck with a big costume bill in December. Costume prices will be announced after we attend the dance costume preview show & convention in October.
• LATE FEES - There will be a late fee of $5 charged if your monthly payment is not received by the 2nd class of the month. There will be an additional $5 fee every two weeks after that until your account is brought current. This will be strictly enforced.
• BOUNCED CHECK FEE - There is a $35 fee for all returned checks.
PARENTS - It is YOUR RESPONSIBILITY to make sure you know what is going on at the studio. We make every attempt to keep everyone informed via email, Facebook & the website, newsletters/handouts, as well as posting on the door & bulletin board, but sometimes not everyone gets the messages. PLEASE make sure you give us a valid email address (& add info@missdanielle.net as a safe contact) & always check the above mentioned locations for important info.
Staff photos courtesy Mary Ellen Miller at BabyDoll Photography (989) 860-3507
All Contents Copyright 2019 Miss Danielle's School of Dance or the original owner. All Rights Reserved.
Website concept and development by GRFX Media. Contact the Webmaster with any questions or comments.